From S'pore LGBT encyclopedia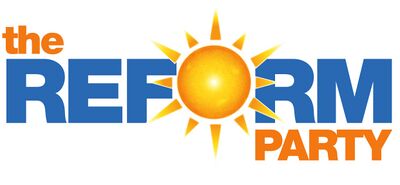 The Reform Party supports LGBT equality in Singapore, including the repeal of Section 377A of the Penal Code which criminalises sex between men.
Kenneth Jeyaretnam
[
edit
]

On 25 April 2011, the Reform Party's secretary-general Kenneth Jeyaretnam said he fully supported Vincent Wijeysingha, after the online buzz of a YouTube video allegedly showing the Singapore Democratic Party candidate at a forum on Section 377A. Jeyaretnam was speaking on the sidelines of a walkabout at Depot Road on Monday evening.
"Somebody's sexuality is not a part of the qualities to be a politician. At the Reform Party, we're an inclusive, liberal party and we don't believe in discriminating against people on the grounds of gender, race, religion or sexual orientation," said Jeyaretnam.
On 24 April 2011, Jeyaretnam also sent the following message to SDP's candidate Wijeysingha:
"Vincent, you know my stand we have corresponded on this. You have my support, just as previously I gave my support to Dr Chee. This is a low attack. You are an asset to politics in general and to the alternative cause in particular and the incumbents should stick to the real issues resulting from their poor policy decisions."
Roy Ngerng
[
edit
]

On 5 August 2015, blogger Roy Ngerng announced his application to join the Reform Party. He was subsequently accepted, making him Singapore's second openly gay politician after Vincent Wijeysingha who had left Singapore for New Zealand in July 2015[1] and the first to be openly gay while campaigning in a General Election.
Ngerng also considered running as an independent candidate in the 2011 General Elections but later joined the Reform Party's Ang Mo Kio GRC team[2].
On Friday, 28 August 2015, The Straits Times reported that M Ravi, the human rights lawyer who initiated the challenge to the constitutionality of Section 377A in 2010 arrived at the Elections Department with Reform Party member Osman Sulaiman and said that he would like to contest in Ang Mo Kio Group Representation Constituency (GRC) for the upcoming 2015 General Elections[3]. Reform Party candidate Roy Ngerng announced on his blog, The Heart Truths, that Ravi would for part of the GRC team for Ang Mo Kio together with Ngerng himself, Gilbert Goh, Osman Sulaiman, Jesse Loo and Siva Chandran[4].
Later that day, Ravi made his maiden speech as a politician in Tamil during the Reform Party's Ang Mo Kio GRC team's press conference.

See also
[
edit
]
References
[
edit
]