From S'pore LGBT encyclopedia
Tan Chuan-Jin is a member of the People's Action Party (PAP). He has served in the Cabinet since May 2014 as the Minister for Manpower (May 2014 – May 2015) and the Minister for Social and Family Development (since May 2015). He has been a Member of Parliament (MP) representing the Marine Parade Group Representation Constituency since May 2011.
Tan has expressed his views regarding LGBT Singaporeans on several occasions.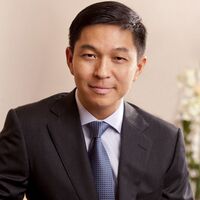 Response to lesbian Singaporean's letter
[
edit
]
On Monday, 5 August 2013, in response a letter by public relations consultant Wang Su Lin, a 40-year old lesbian who wrote on Yahoo! News that she was not ashamed of being gay but ashamed of being a Singaporean and that was why she had emigrated to Canada which she felt was more welcoming and tolerant[1], Tan said he wished her well but hoped she would also find it in herself "to contribute and help build Singapore"[2].
The Acting Minister for Manpower and Senior Minister of State for National Development, who praised volunteers and public servants who work to improve the lives of Singaporeans, was speaking at the Manpower Ministry's National Day Observance ceremony.
Comments in relation to "pro-rape advocate" Daryush Valizadeh
[
edit
]
Self-proclaimed, 36-year old American pick-up artist and "pro-rape advocate" Daryush Valizadeh, also known as Roosh V, intended to hold an international meetup in Singapore at Fort Canning Park on Saturday, 6 February 2016 for "like-minded men in their cities", one of 165 planned destinations in 43 countries around the world on the same day. He announced this on a controversial blog called Return Of Kings that held contentious views which elevated "heterosexual and masculine" men by demeaning women. The event was finally cancelled as he could "no longer guarantee the safety or privacy of the men" who intended to attend following widespread international condemnation. Valizadeh had said in a blog post that the solution for rape charges against men would be to "make rape legal if done on private property". He argued that if a woman allowed herself into a man's house, it means she had consented to sex. He later claimed that the post was meant to be satirical[3],[4].
In response to the incident, Tan posted the following status update on his Facebook[5]:
"A number of you have raised the issue of this character Daryush Valizadeh and what he plans to stage in Singapore. Never heard of the guy but having read up on him, I think we'd just have to stand up to misogynists like him and others who will come in various forms. He is the more obvious kind and it's easy for us to respond with disgust. But less obvious would be those that also disrespect and violate women in more subtle ways...and they exist amongst us. Just as there are those who mistreat the elderly. Abuse the young. Discriminate and ridicule those with different sexual orientation. Or even as I posted earlier, give nursing moms a hard time.
We should not just say no, but to affirm our own values by making a stand when we encounter bigotry, and to actively inculcate them in our children."
See also
[
edit
]
References
[
edit
]
Acknowledgements
[
edit
]
This article was written by Roy Tan.