From S'pore LGBT encyclopedia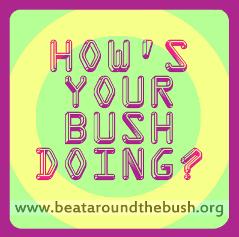 Hello!
We run an online hub for gay women in Singapore.
We update our site [1] every Sunday for the week's events.
Check out local featured artists, eclectic mixes of music from around the world and places and events to catch up with your fellow women, without prejudice.
You'll also find links to support groups who can offer free and confidential advice and support. These groups, though sometimes never heard of, do exist and can offer you vital help if you are going through a rough time. Don't get stuck, solutions are out there!
We are constantly on the look out for new events to add to our calendar, if you are an organiser, or have heard of something you think would fit please let us know by dropping us an email at BushBeatsSG@gmail.com or visiting our Facebook page [2]