From S'pore LGBT encyclopedia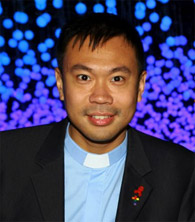 Miak Siew is Singapore's first openly gay Christian pastor.
He ministers at the Free Community Church.
Siew is also a member of People Like Us and was one of the organisers of IndigNation: Singapore's first gay pride month.

See also
[
edit
]
References
[
edit
]
Rev. Miak Siew, "We are family", Fridae, 17 January 2013[1].